Overview
When you think on choosing a web host for your websites, Green Geeks will surely impress you with the best. Web hosts make your websites accessible on the World Wide Web and provides a platform to your sites. Choosing a good web host is very crucial for all the website giants, because of the very reason that a good web host will always look after your site setups and all the other technical matters. The speed of the internet server that you are using is also controlled by the web host that you have selected. Green Geeks is one such web hosting platform which you should always look forward to.
How is Green Geeks helping to save our environment?
Green Geeks also known as Green Web Hosting provides secure and eco-friendly web hosting services. They care for the environment to the fullest and the speed that it provides is superfast. They provide services to all types of companies, no matter small or big. Apart from this, it's not just 'Carbon Neutral" but also, it's effectively "Carbon reducing".
They have been ensuring to invest in the renewable energy and the Bonneville Environment Foundation purely helps them with this attempt. Along with the social responsibility, Green Geeks also manages to provide a good hosting experience with the help of its impressive features and benefits.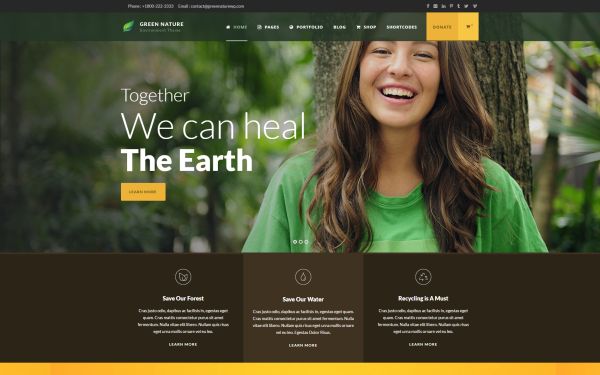 Hosting Plans and Pricing under Green Geeks!
 It is an affordable platform too! The web host can be used at $2.95 for three years or if you consider annually, it will cost you just $4.95. There is also an additional facility where you can also choose the monthly pack at a price of $9.95. Now let's talk about the types of hosting services that Green Geeks provide.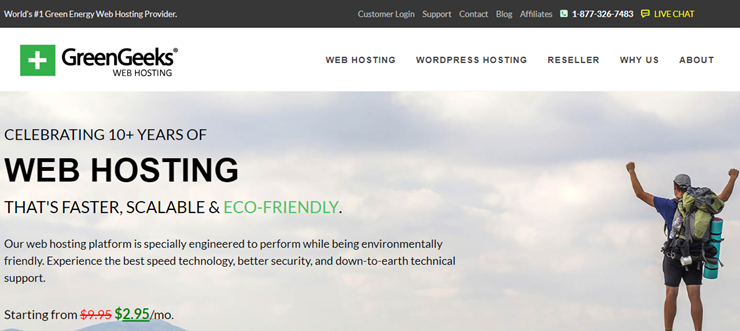 They provide multiple hosting options like Web Hosting, Reseller Hosting and Word press Hosting. The shared web hosting is ridiculously fast and it also provides a SSD based shared hosting platform to the website that you have created. Green Geeks is also well known for the extraordinary plans they provide us with. The three basic plans are Lite, Pro and Premium.
Lite has been designed with benefits like 1 website, a click app installer, unlimited data transfer, unlimited web space, free wildcard SSL, free domain name for the first year and above all the standard performance. Earlier, if you purchase Lite, you would have been charged $9.95/mo. But now it has reduced to $2.95 which makes it even more affordable. Lite can be perfect in case if you are taking up small websites and if you are a beginner.
Pro on the other hand is better for those websites which are on their way of gaining more acceptance and popularity. It provides unlimited websites, a click app installer, unlimited data transfer, free wildcard SSL, double performance as compared to any other host and they also include the power cacher. Earlier, if you purchase Pro, you would have been charged $14.95/mo. But now it has reduced to $5.95.
The third plan that's provided by Green Geeks is Premium. This plan is actually good for those who are handling big websites and online stores. Just like Lite and Pro, Premium also provides unlimited websites, unlimited web space, unlimited data transfer, free dedicated IP, but it provides 4 times more performance than Lite and Pro. It also has a power cacher. Earlier, if you purchase Premium, you would have been charged $24.95/mo. But now it has reduced to $11.95.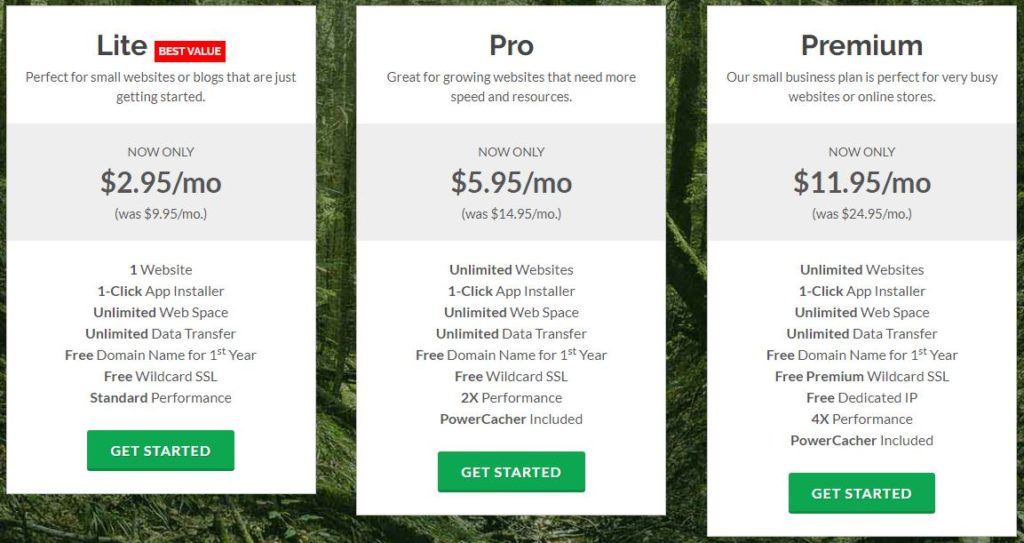 Other Plans under Green Geeks Web Hosting
The Ecosite Lite, Ecosite Pro and Ecosite Premium are Word press optimized which are perfect for the beginner websites as well as the full-fledged websites. The most attractive thing about the word press hosting is that they are offset by 300% in renewable energy credits.
The Reseller hosting is the best option when you are into multiple hosting websites. They have RESELLER 10 which can be bought at a price of $19.95/mo., RESELLER 20 which can be purchased at a rate of $34.95/mo., RESELLER 30 at $44.95/mo., RESELLER 40 at $54.95/mo. and RESELLER 50 at $59.95/mo. The reseller hosting is most preferable because of their advantages like wholesale account pricing, free account migrations, wholesale domains, very fast performance and advanced security.
Final Verdict!
Now you would be thinking why Green Geeks.! Adding to all the benefits that have been already discussed above, the web host is also developer friendly and has been always providing 24/7 technical support whenever required. It also extends help through live chat, email processing and also through telephone. When you choose Green Geeks, you are undoubtedly adding more value to your website.